Ted Disabato
Attorney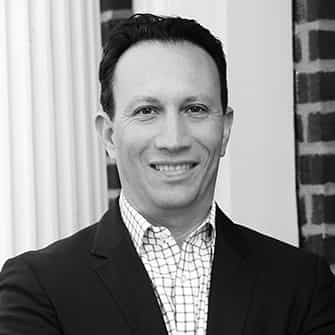 Ted D. Disabato is the Managing Member of TdD Attorneys at Law LLC, Broker/Realtor of TdD Premier Real Estate and The Realty Shop, and partner in VUE Title LLC and VUE Mortgage LLC – providing his clients cradle to grave service.
Before forming his family of companies, Mr. Disabato held the position of President and General Counsel for Bankers and Lenders Title LLC, a regional default servicing title company serving clients in all counties of Missouri, Kansas, and Nebraska. He served as Underwriting Counsel in the St. Louis office of First American Title Insurance Company, National Commercial Services, where he was an integral part of complex commercial transactions throughout the country, some in excess of $200MM; including the key Saint Louis landmark buildings of Saavis (now Scottrade) Center and One Bell Center (The AT&T building).
Mr. Disabato also served as manager for the National Residential Real Estate Division of the Citigroup Private Bank in New York City. In that position, he managed a group of attorneys and paralegals that handled real estate loan closings for private banking clients; these clients included international dignitaries, individuals appearing in Forbes top 100 wealthiest people, famous television and radio personalities, and professional sports stars.
Finally, Mr. Disabato began his career as a law clerk and then associate attorney for Millsap & Singer, P.C., a foreclosure law firm representing national mortgage lenders in foreclosure and title litigation matters. Mr. Disabato is a regular speaker for Continuing Legal Education Classes and Realtors in St. Louis, as well as for the Missouri and Kansas Land Title Associations.
Areas of Practice
Homeowner Associations
Litigation and Investment
Business Law and Litigation
Title Insurance
Probate and Estate Administration
Divorce and Child Custody
Honors and Awards
St. Louis Business Journal's "Top 30 under 30"
Featured on HGTV's House Hunters
Five Star Professional named in Forbes